Weymouth St Paul's Harriers & Athletics Club
Welcome to WSPH and AC!
WSPH Club
We hope that you'll find what you're looking for, but if we've missed anything, or you have any comments about our site, please contact us.
WSPH and AC is open to anyone aged 8 to 80+ who wants to train or take part in competitions.
We have a Weymouth running club with road running session and competitions in Road running and cross country; Ongoing WSPH couch to 5K, 9 week training sessions and the Weymouth athletics club.
All coaching is given by fully qualified UKA coaches.
Our athletics training sessions are arranged by age group, and all abilities are welcome!
Our Road Running Sessions are grouped by ability.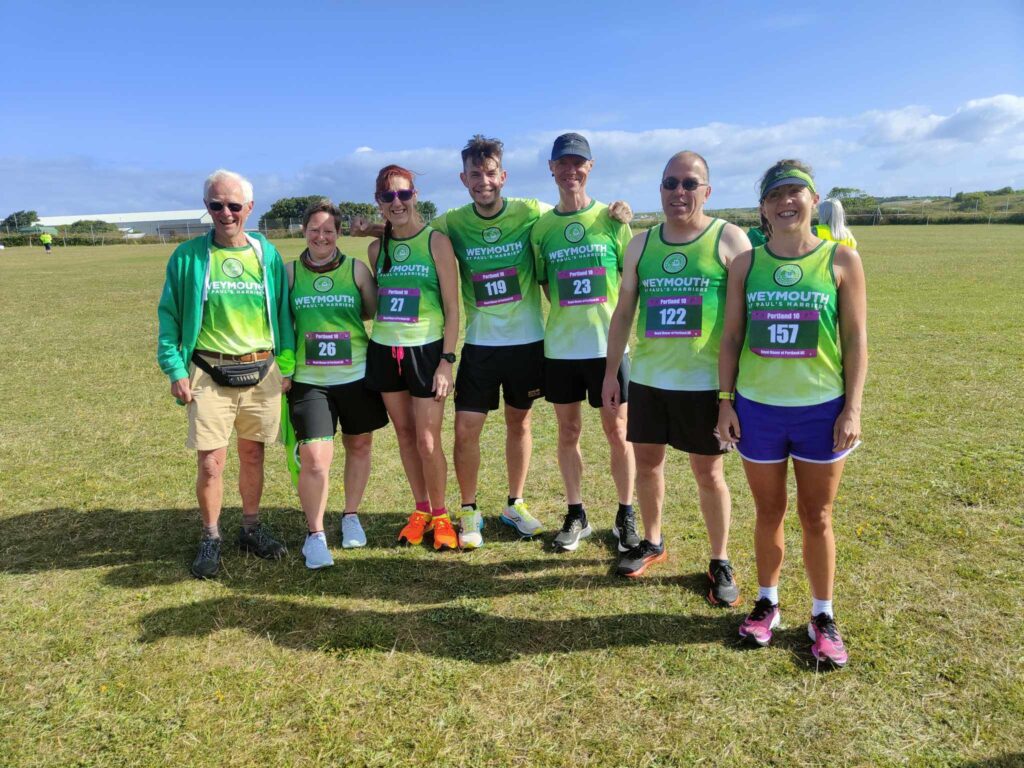 Quick Info Finder
Please select an option from the dropdown menu.
I would like to:
How To Join the Club
Joining Weymouth St Paul's Harriers is easy! Just fill out a MEMBERSHIP APPLICATION, pay by bank transfer( details on application form) or bring cash and bring the form to your chosen training session. Full details can be found in the HOW TO JOIN section.
For Club Members
Check upcoming fixtures in the WSPH CALANDER OF EVENTS section and keep an eye on results in the NEWS & RESULTS section.