WSPH President Celebrates 78th Birthday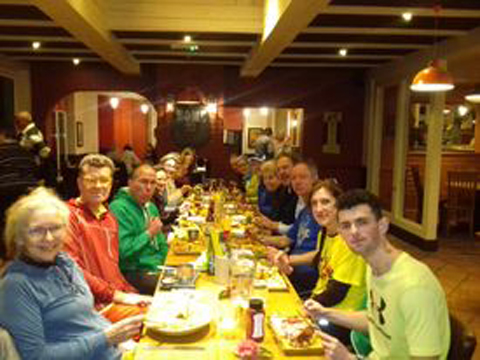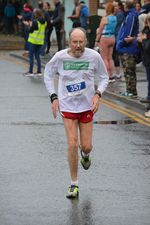 WSPH club members enjoyed an evening meal with the club President Pete to celebrate his 78th Birthday. Pete has been a member of the club, competing and coaching for over 50 years!! Club members today can recount tails passed down by their parents. Pete not only coaches group sessions at most of the club meetings, he also runs a beach session for athletes on Tuesday evenings, as an alternative to indoor athletics for those who want to run.
Pete regularly competes at all running distances. He has compiled a list of marathon events and has successfully run in over 100 competitive marathons. Pete is an all round athlete and has competed in the, 'Double Decathlon', many times. This event comprises 20 disciplines over 2 days, including Pole Vault, high and long jump, hurdles over various distance and all the run events. Four years ago, prior to Covid, he competed in a very strong field and came 1st overall in his age group.
WSPH value Pete's ongoing dedication and commitment to the club. He has run as President for 3 years, throughout the Covid disruptions and continued to coach when restrictions allowed. He always provides a sound training session and is happy to advise and share his considerable knowledge. WSPH thank Pete for his ongoing enthusiasm and expertise and his dedication to the club.