Athletes receive Trophies at 2018 WSPH prize giving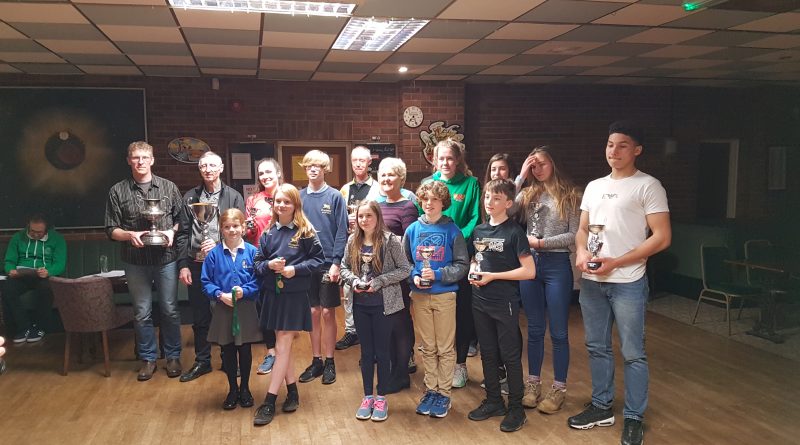 Weymouth St Pauls Harriers Athletes were rewarded for their efforts this year at the 2018 annual WSPH prize giving. The event was held at Welworthys Sports and Social club.
Athletes in all age groups were presented with Trophies by the club president Pete Clarke. There were Trophies rewarded for achievements in the Road Running, Track and Field and Cross County categories, as well as club endeavour rewards.
Gallery of 2018 WSPH prize winners